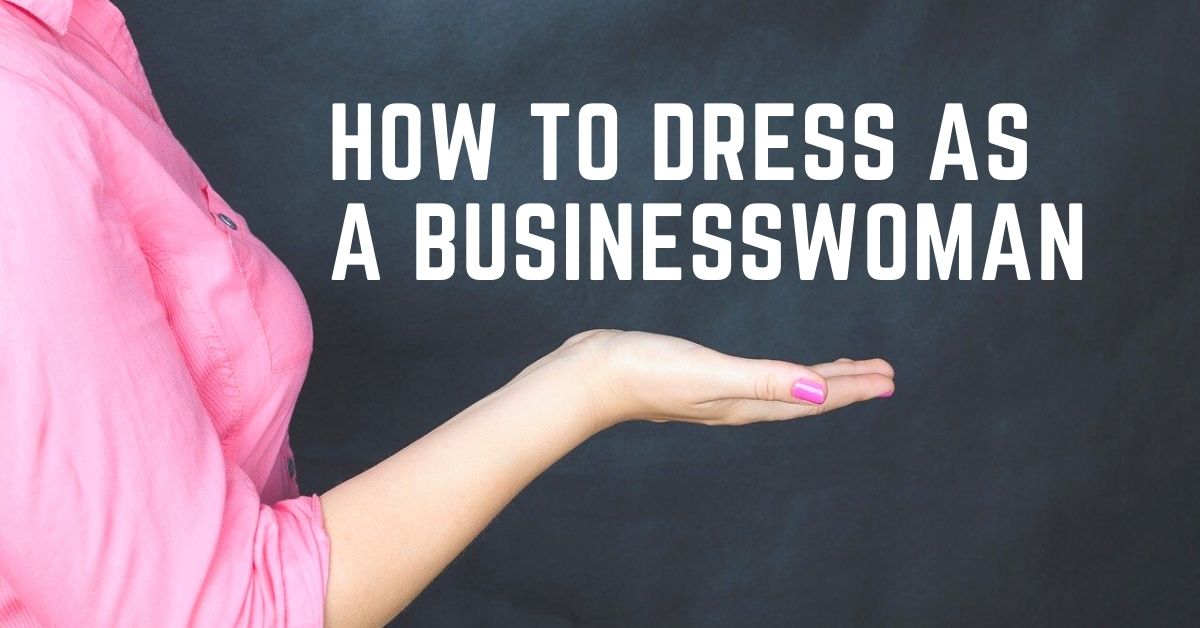 Dressing appropriately is a must for any professional woman looking to advance in her field. While the way you dress outside of work may be an expression of your individuality, dressing in the workplace should demonstrate respect for established professional norms. This doesn't imply you can't look good and fashionable at work; instead, it means certain guidelines must be followed. The following is a quick guide on how to dress like a businesswoman.
How to dress like a businesswoman
1. Choosing the Right Clothes
The most important step in dressing as a businesswoman is choosing business-appropriate clothes.
For the business casual office, a businesswoman can wear a pencil skirt or pants with a blouse or sweater and closed-toe shoes – never sandals or flat shoes. For more formal business environments, a businesswoman can wear a suit jacket with dress slacks, a business suit skirt or business slacks, and an appropriate blouse/shirt with closed-toe shoes. In social business environments, She can wear a dress of any length as long as it covers the knees and isn't too revealing.
2. Variety is Key
While businesswomen should all strive to dress according to business norms, it's important for women to avoid dressing in the same outfit every day. This lack of variety will make you look like you don't care about how you dress and can immediately cause colleagues to judge your business acumen based on your appearance. Businesswomen should choose clothing styles that are appropriate for business but which also express their individuality.
3. Displaying Proper Professional Attire
As a businesswoman, you should make sure you show proper business etiquette. This means you should avoid revealing too much skin and should always be well-groomed. A businesswoman may customize her work wardrobe by choosing a suit that matches her company's dress code and then complementing it with different tops, scarves, or boots to express her uniqueness.
4. Don't Forget the Little Things
A businesswoman should make sure she takes care of herself by dressing appropriately for business; this includes wearing business-appropriate undergarments and taking care of her hair, skin, and wardrobe choices. A businesswoman shouldn't be afraid to ask others how they think she looks or if there is anything she can do to improve her business image.
5. Accessorizing Appropriately
You should accessorize your business attire with pieces that are business appropriate and professional. Some examples of business appropriate accessories include statement necklaces or jewelry, a briefcase, hair clips, pearl earrings, and a nice watch. As a businesswoman, you should avoid wearing large, chunky jewelry like multiple bracelets or necklaces.
6. Formal and Semi-Formal Business Events
If you're attending business events, such as conferences and business dinners, businesswomen should dress in business formal or business semi-formal attire. For formal business events, women should wear a long dress with closed toe shoes with business formal shoes, business women should wear business semi-formal wear with business semi-formal business shoes. For business casual events, businesswomen should wear business slacks, a blouse with blazer, and closed toe shoes.
While these are some basic guidelines on how to dress like a businesswoman, they are only the basics. Businesswomen can and should dress business appropriate but also add their personal touch to business life.