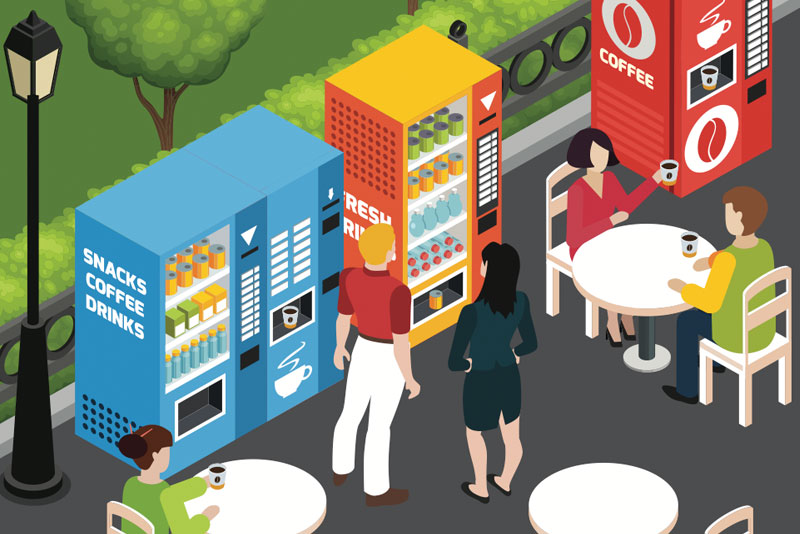 Vending machines are one of the most profitable businesses to start. A small business with little overhead and no employees can turn a great profit if designed properly. Anyone can start their own vending machine business for little to no money. All you need is the product you want to sell, a place to put it, and some hard work.
If you are willing to start vending machine business, here are some tips you need.
1. Decide what you want to sell.
You can put almost anything in a vending machine, but some things are more suited than others. The best products for vending machines include food (candy, snacks, drinks), hygiene items (soap, shampoo), and stationery supplies (pens, pencils).
2. Find a location
You can profit greatly by putting your vending machines in high-traffic locations, such as malls or convenience stores. However, find out if you need any licenses or permits to sell the product in that location before applying for the job. Also consider places where people are less likely to make impulsive purchases; offices and schools are perfect.
3. Design your vending machine
Once you have decided on a location, start coming up with ideas for the look of your machine. If you are advertising, keep in mind that being creative is key to good business. A good idea is to have an inverted pyramid vending machine where the product sits upright so it draws attention to itself before the customer even pays.
4. Give it a name
Having an original name for your vending machine is important if you are advertising your product on the outside of the machine. The more creative, the better. Don't worry about what the actual product being sold is; let the customers decide that when they see your clever advertisement or design.
Cost of starting a vending machine business:
You can start a vending machine business with little to no money or equipment. As long as you have the product and place to sell it, you are ready to begin. For small businesses, advertising your product is the most important aspect. This costs little to nothing if you are using creative flair over media buying.
You can also design and build the machine yourself. No patenting or licensing is needed!
Competition:
Since anyone can start their own vending machine business for little to no money, competition is generally high. However, with a little creativity and some hard work, you can set yourself ahead of the other vending machine entrepreneurs.
Pros
Starting a vending machine business is one of the most profitable, yet low-investment businesses you can start.
One vending machine can make up to $2500 per month (depending on location and product sold), with little to no overhead costs. Letting another business own your vending machine will cost less than maintaining it yourself and continue to earn you revenue. Vending machines are getting more and more popular with large corporations, which can mean free billboards for your company name.
Cons
The service industry can be unreliable, which means you might have to repair your vending machine yourself.
Certain locations are difficult to find for certain products, which will cut into your revenue.
You'll need some extra advertising money if you choose a location far away from the demographic you are targeting.
So, yeah. that's it. wishing the best of luck in starting your vending machine business.