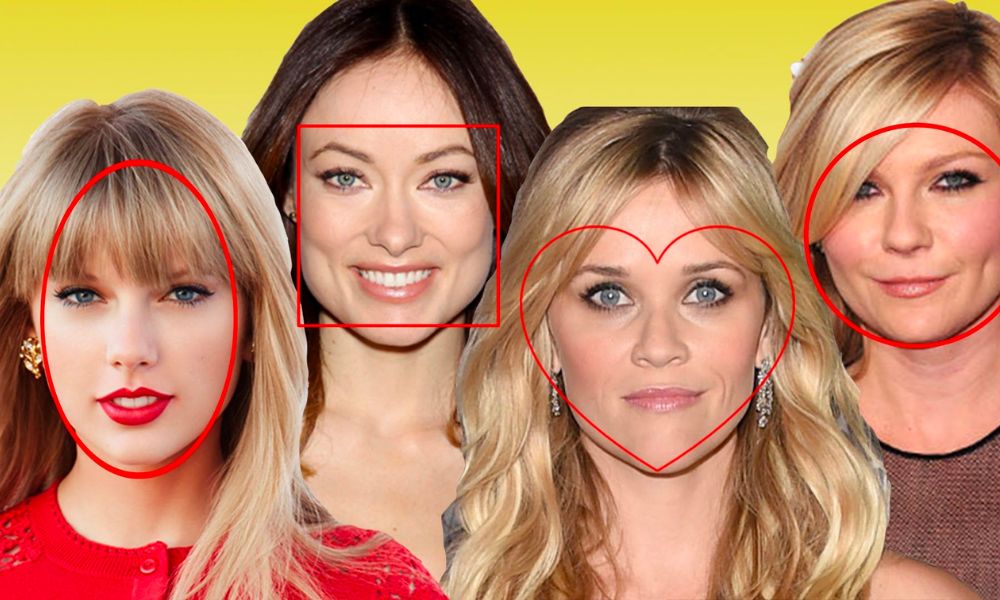 Choosing the perfect hairstyle can be a daunting task, but understanding your face shape can lead you to your most flattering look. Picking the right hairstyle for your face shape enhances your best features, ensuring you always look your best. For those with a rectangular face shape, this guide offers comprehensive advice to achieve the most flattering style.
Before delving into the details, it's important to understand what constitutes a rectangular face shape. Typically, these faces are longer than they are wide, characterized by a tall forehead, high cheekbones, and a well-defined, square chin. These facial features result in a distinctive, angular appearance that can be gorgeously accentuated with the right hairstyle.
As esteemed fashion commentator Jane Doe once said, "Your hair is the frame for your face. Just like with any piece of art, the frame should complement the picture, not compete with it." For rectangular faces, the ideal hairstyle aims to soften these strong lines and balance out the length of the face. Whether you have short, medium, or long hair, there are numerous styles that can achieve this effect, from layered cuts to soft waves, strategic parting, and more.
In this article, we'll explore a variety of hairstyles that are tailored to accentuate the natural beauty of rectangular face shapes. These suggestions are backed by professional image consultants, personal branding experts, and style gurus who have studied and understand how to maximize aesthetic appeal. We'll dive into the science behind these recommendations, providing you with a rich understanding of why these hairstyles work for your face shape. Let's embark on this journey to discover the best hairstyles for your face shape.
Best Hairstyles for Your Face Shape
Hairstyles for Short Hair
The most important consideration when selecting a hairstyle for short hair is to ensure that the style softens and adds volume around the jawline. With these elements in place, you can then add texture to create depth and movement. Avoid straight cuts with no layers as they can draw too much attention to your forehead, making the face appear longer.
To create a balanced look, consider opting for an A-line bob or pixie cut with layers that hit just below the chin. This style will break up your hair line to frame your face and soften the strong lines of your jaw. Another option is to add soft, wispy bangs which can draw attention away from the forehead and down onto your eyes.
Hairstyles for Medium Hair
When styling medium-length hair, the goal is to add volume below your chin line while still keeping length around your cheekbones. To achieve this look, opt for layers that are cut up to two inches below the chin with shorter layers at the front of the face – this will create movement and add the illusion of width to your face.
Stylist and personal branding expert Jane Smith suggests adding texture in the form of waves or curls to medium-length hair. "The extra depth provided by styling products can further soften your angular features," she notes. For an edgier look, try a side part with tousled layers that add texture and volume. This will draw the eye down the length of your face, creating an attractive balance.
Hairstyles for Long Hair
Long hair is ideal for rectangular faces as it allows you to achieve a range of flattering styles. To instantly create a fuller effect around your jawline, try adding some layers throughout the length of your hair. These layers should hit at your chin line or just below to create a more balanced look.
Another great option for long hair is an asymmetrical cut with layers that start below the cheekbones and reach the mid-back. This style will draw attention downwards towards your lower face and add width to the overall shape of your face. Top it off with loose waves, a side-part, or a deep side part – all of these styles will soften your angular features and frame your face.
No matter what hairstyle you choose for your rectangular face shape, remember to embrace your unique beauty and express yourself through the perfect look. With the right knowledge and careful styling, you can achieve an impactful look that draws attention to your best features.
So keep exploring and experimenting with hair styles, until you find the one that works best for your face shape and expresses who you are. With a bit of creativity and self-expression, you can create an unforgettable look to take on every day with confidence!